Induction via SMS is a limited service that send out invitations to mobile phone users. All plans have a monthly limit of sms messages sent per month. Once this limit is reached, sms functionality gets disabled until next month.

To invite via SMS you would need to create a user first
1. Click on 'People' and then '+ Create New'.
2. Enter Contact details excluding an email address, then click 'Add' to save the contact.

2. Once Contacts are created we can invite them to participate in online inductions.

Click 'New Invite'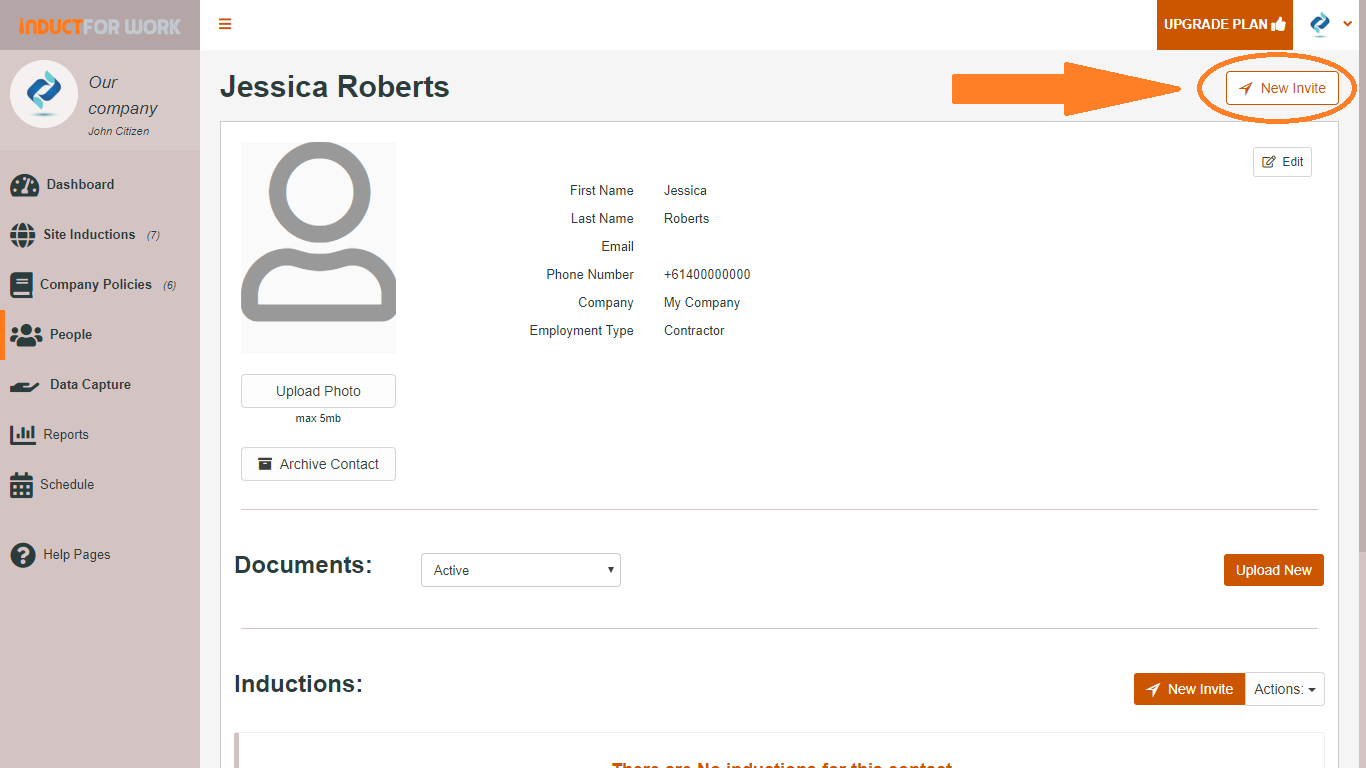 3. Select the Induction you would like to send the invite to and a due date.
As soon as you click 'Invite Selected' – sms message with a link to your induction is sent.