All manual induction invites that are generated by the system contain a generic invitation message as the one shown below.
However this message can be customised to contain your own notes and instructions. To add your own message to your company induction invites please follow these steps.
Step 1
Locate and click on your logo located at the top right hand corner.
Then select "Settings".
Now you need to edit your account Settings. Click on "Change".
Enter your own message and instructions into the text field and once done click "Save"
From now on when you send out your manual induction invites they will appear including your own message or set of instructions: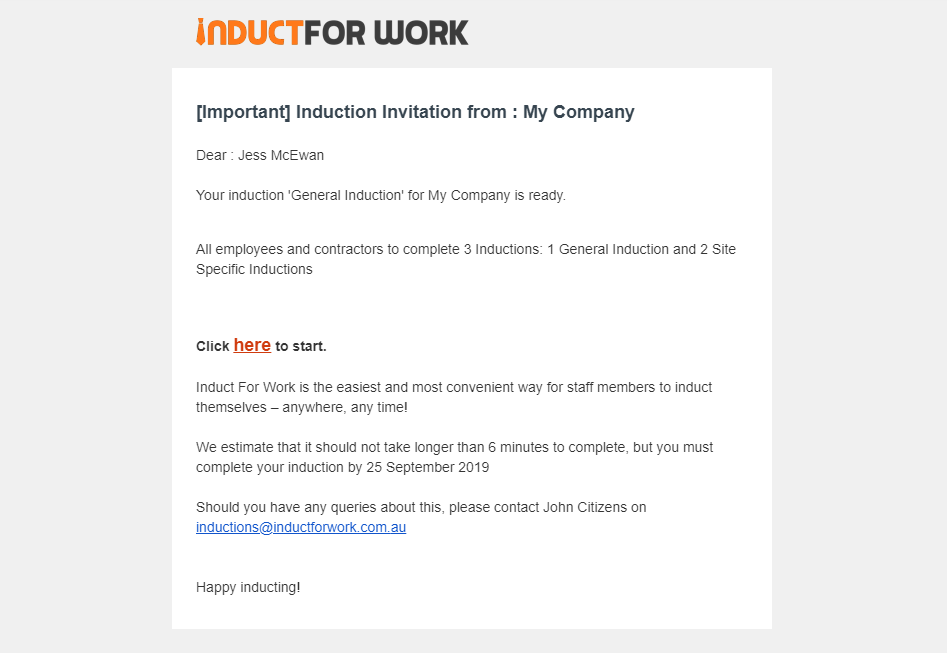 You will notice that the message we entered into Customized Invite Message field:
"All employees and contractors to complete 3 inductions: 1 General Induction and 2 Site Specific Inductions"
now appears in the middle of our induction invite.
Happy inducting!