LMS stands for Learning Management System. It provides an online space where aspects of physical learning are transferred. On this platform, courses are created, stored, and distributed to learners. Learner registration, assessment, and certifications are done at the same place. Administrators can generate whatever learner-related reports they need at any given time. Where circumstances do not favour people meeting in a traditional classroom as has been witnessed with Covid 19 restrictions, your classes can still go on, finding learners where they are to their delight and your convenience. There are self-hosted software and cloud-based ones.
A trainer can lead the training process but they can also set up the courses in a way that makes them easily accessible by trainees or students on their own, leaving valuable time for the trainers to handle other things. The software has a central server that stores all the course materials and an interface for learners, trainers, and administrators. In many cases, this software has capabilities that allow the learners have discussions and administrators create announcements or conduct conferences.
The software is used for delivering learning solutions to schools, universities and colleges, corporations, and government. In corporations, it is used for inducting employees, contractors, agencies, and customers. These people can access the courses using their preferred devices at their own convenience.
Benefits of Using a Learning Management System
As a CEO, Human Resource Manager, or WHS Manager, you must be wondering how to reach your induction or teaching objectives most effectively. You have heard of LMSes but don't fully understand them, or why you need them in the first place. We are here to help you. If there is some element lacking in this writeup, you can click here to see our previous articles on LMS. Let us delve into WHY you need an LMS of your choice.
1. Online Learning Software Imitate the Traditional Class
In the traditional class, the way we have always understood learning, the trainer or teacher prepares the learning content, turns it into usable forms for their learners; could be books, manuals, or handouts, and stores them in the office or store. When the year is beginning or training schedule comes up, the material is distributed, assessments done after learning sessions are completed, scores given and certifications issued.
In online learning, the same is done. Some software come in with inbuilt in courses as they are tailored to a specific group. All the instructor does is distribute and manage the course. If this is not done for you, then it is still very easy to upload your courses and have them stored on the central server. When your schedule comes up, you register your learners, send them invites via email, then distribute the courses which are accessed through the portal.
If it is a new course or lesson, you will have the ability to quickly assess its impact on learners and do any adjustments needed. When they have finished a unit you can prepare a quiz to test their understanding. At the end of the full course, just as is the norm with learning, you are well able to issue certificates of completion. Notifications and reminders are sent to your users and admins. An LMS is no longer so strange, is it?
2. Learning Content is Centralised
Since the learning materials are stored in a central server, it is accessible to learners and administrators at any time. Any interested, authorised party can generate reports relevant to them. This is especially important if you are using cloud-based software.
Your data is safe compared to keeping it on different devices or being carried around by people. Think of instances where your course materials can be lost because something happened to one of your trainers? With Induct For Work LMS you don't have to worry about such problems.
3. Training Costs are Reduced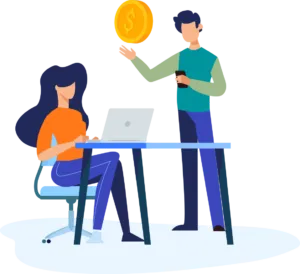 There are no costs associated with printing or photocopying. All content, forms of all kinds, and reports are created or generated within the system. It is also easy to update the content according to your need without incurring extra costs. Accessibility from any location means there is no need for transport and refreshments. In the case of new companies that are trying to get a footing in the training business with no facilities, one cause of worry has been eliminated for you. You don't need any facilities. Just market your course, register your students, and deliver the course – that's all.
4. User Access is Not Limited
Full-time workers have very limited time to spare and inductions are not always welcome news for many. Yet we know all identified staff must get extra skills to perform maximally in their duties. And for categories like factory workers, health institutions, hotels, and construction, continuous training is a necessity. Being accessible anytime from anywhere, online courses become attractive.
Any learner having free access means they can go back to difficult concepts as many times as they need to until they fully understand. This results in course mastery which is key in sensitive groups such as construction workers going through the compliance induction process. Working with remote teams becomes easier as they access the same training with their local counterparts.
Learning Management software is easy to incorporate your brand in, in terms of logo, the colour scheme of your company, and any other identifying element that distinguishes you from your competitors. You will not lose your identity by conducting your learning processes online. You will be able to subtly market yourself to more people through your branded email content, IDs, and other course-related communications.
In addition, trainers and teachers find it necessary to update their courses in line with teaching trends or to accommodate new information. That is easy to do while using an LMS because any change is uniformly and instantaneously reflected in the course. And because the course is on a central server, you will not have instances where some learners have old content and others new. To avoid confusion, you can communicate the effected changes through the notification system.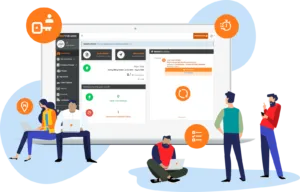 As a business, you don't want to find yourself on the wrong side of the law. Induct For Work learning management system automates all your compliances processes; safety and health training for your workers, retraining sessions, certifications, insurances, renewals, and every other compliance need you can think of. Notifications of due dates for retraining, inspections, and schedules are sent to admins promptly.
When the government comes up with new policies or announces updates, you can effortlessly incorporate them within your system and have the same communicated to your workers. As the process is easy, you will not postpone the inclusions or updates which is not safe at all as you can forget and become non-compliant.
7. Training Time Greatly Reduced
You and your trainees or learners do not have to go to class. The training is well thought out and concise, and there are no distractions that are found in the traditional mode of learning. Videos that replace face-to-face instruction thoroughly explain concepts, step by step, making them easy to understand.
Each learner is taken care of according to their pace, personality, and learning style. There are no instances of digression in the course delivery process especially when learners access the course themselves. In class, there are always people who distract sessions because they want attention. This is not the case with learner-based courses, so time is much saved.
8. Tracking the Learning Process
An effective learning management system allows you to find out how each learner is faring and whether they are achieving their goals. You are then able to identify areas of weakness and offer additional help specific to their particular need. The analysing and reporting capability assists you evaluate the weak and strong segments in the learning process and fill the gaps where necessary.
It is also possible to know who attended the course and who did not. With this kind of transparency, it is hard for anyone to misrepresent information, hence making the course successful.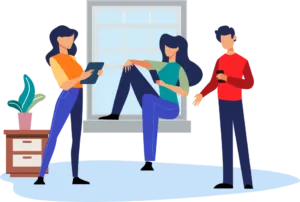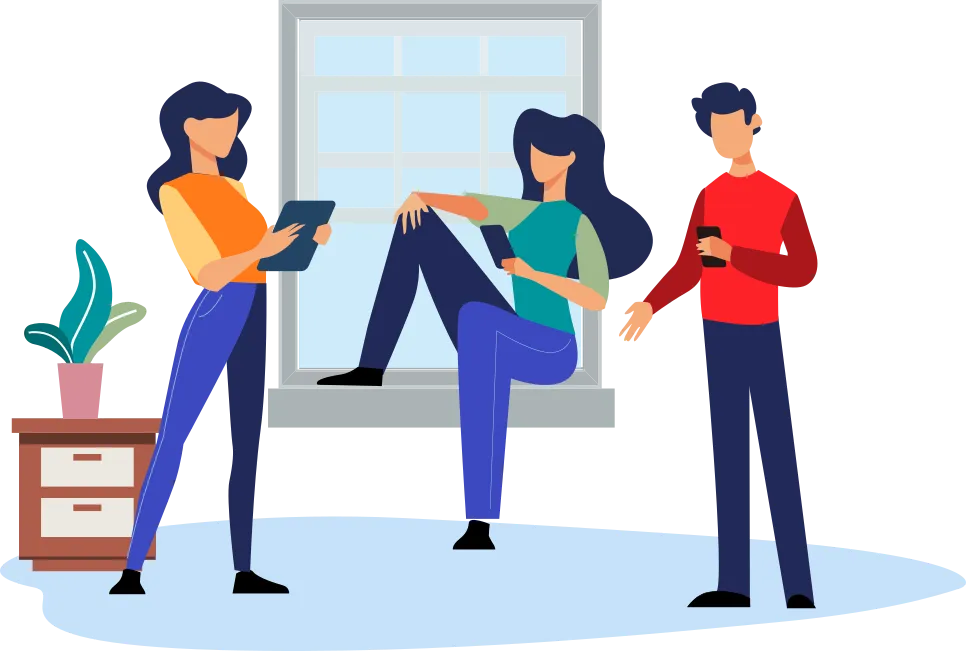 The software allows your employees and contractors to concentrate on their training material, learning your site safety policies, procedures and other safety protocols. This assist to mitigate risks at your workplace especially when training are carried out regularly.
Induct For Work, Staff Inductions and Compliance
Induct For Work is a Learning Management System that is cloud-based. It was developed in 2000s to cater for companies that need to induct their workers, including those in the construction industry, regularly. Due to growing interest and emerging trends, Induct For Work has been continually improved and updated, adding new features. Being cloud-based it has the advantage that whenever any change or a new feature is added, the change is instantaneously reflected on your end.
Induct For Work is developed for the workplace. It has all the features you need to carry out your inductions without any stress. There is a friendly user interface, report generation, course creation or modification ability, notification system, and brand customisation. Most training processes are automated.
LMS stands for learning management system. It is an online platform for learning, where courses are created, deposited, administered and assessed, certified and outcomes reported. Benefits of using such a system include: cutting down on training costs, individuals learning at their own pace from anywhere, thorough assessment of performance, and such system is easily updatable.
Induct For Work is a learning management system that is cloud-based. The software assists companies reach their goals of staff inductions and compliance. It has many features that adequately meet training needs of highly sophisticated organisation structures, with a very user-friendly interface that allows your trainers, admins, and learners log in and out with ease. Its flexibility helps you customize the system according to your branding, thus enhancing your professionalism.