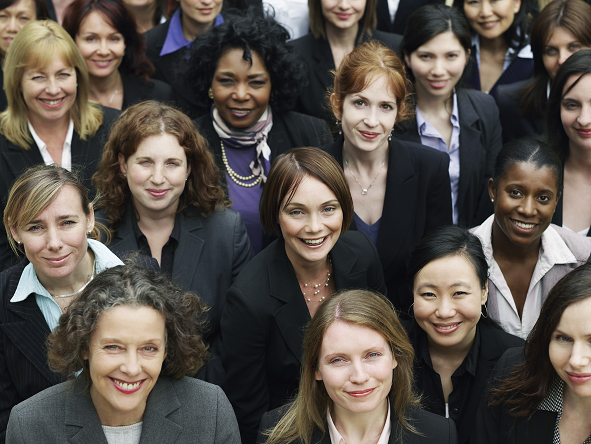 Why NDIS Providers should use Induct for Work
The recently launched National Disability Insurance Scheme (NDIS) is intended to replace the former system of disability care which was provided through the National Disability Agreement. Data from the Australian Network on Disability indicates over 4 million people are living with some form of disability in Australia. Through NDIS, about 460,000 Australians under 65 years with a significant or permanent disability will receive funding for services and support.
How NDIS works
Every person with a significant or permanent disability qualifies to enrol as an NDIS participant. Each participant has a plan which lists their goals and the funding they receive. They can then use the funding to achieve their goals including getting and keeping a job or participating in a local community activity.
The help extended to disabled persons is delivered through providers who are required to register with the NDIS Commission. A provider is required to help participants in such things as:-
Provide them with mobility equipment

Help them achieve household tasks such as cleaning, grooming, and so on for those who prefer independent living

Physical therapy and assessments

Skill development, among others
Technology plays a key role in helping disabled people access provider support. One of the platforms that can prove useful to providers is Induct for Work.
How Induct for Work could help NDIS providers
The NDIS aims at moving away from block funding to more personalised support and assistance. Some of the ways through which Induct for Work could help providers include:-
It accommodates multiple learning styles
Each person is different when it comes to how best they learn and retain information. Some people learn best through listening to audios or watching videos while others prefer reading. Induct for Work accommodates all learning styles. For instance, providers can tailor content for visually challenged people so that they can be taught through audios.
As courses on Induct for Work are done online, it affords a high level of accessibility. NDIS providers can run the course at any time. Disabled persons can access their training at their convenience as long as they have internet coverage. The courses are accessible through any internet-abled device including desktops, personal computers, and mobile devices.
Carrying out online training could go a long way in helping NDIS providers cut down on their operational costs. When carrying out conventional face-to-face training, providers have to mobilize and assemble disabled persons in a training room. They then have to hire experts who will provide personalised training as well as print out training material. This is not only costly but is also time-consuming.
Through Induct for Work, providers can tailor content for different groups of disabled persons. For instance, one course may be tailored for those who prefer independent living while another is meant for those who wish to undertake a certain job. The provider can then use the resources that would have been used in one-on-one training for other purposes such as providing physical therapy to disabled people in need of such.  
Consistency has always been a flaw in almost all one-on-one training. This is because such training mostly relies on the trainer's experience, the tone and the number of people delivering the training. Through Induct for Work, NDIS providers are guaranteed that each person participating in the training session receives the same information.
Providers have full control over the training content
As this is a web-based training system, NDIS providers have full control of the content they deliver to their users. They can regulate the information, manage different groups of people and third parties such as therapy providers through the platform's intuitive interface. Once they create the course, they can easily edit to add relevant content or delete outdated information. Induct for Work enables providers to create expiry dates on training courses and automate course progress notifications to trainees.
NDIS providers are required to ensure that participants meet the following conditions:-
Have a permanent disability that leads to developmental delays or hampers their activity to undertake daily activities

Be less than 65 years

Be an Australian citizen or hold a Protected Special Category or a permanent visa
Induct for Work enables providers to track whether NDIS participants meet these requirements without the need for a paper trail. Through the platform, participants can submit other supporting documentation such as medical reports.
Online tracking also ensures that participants repeat the training to ensure compliance. NDIS providers can test the participant's knowledge and make them repeat content they have not understood before progressing with the training.
Progress is digitally recorded. This comes in handy in ensuring that providers stay compliant with the government regulations.
Reduction of administration overheads
On course completion, participants are awarded a printable course completion certificate. This along with other details related to NDIS participants are stored in the cloud and are available at the click of a button. This eliminates the costs associated with maintaining hard copy files.
Online training has several benefits to both NDIS providers and participants. NDIS providers who choose this platform will, in the end, save time and money. They can also easily create participants' profiles by adding photos and other information including any files. Courses on Induct for Work are accessible, consistent, convenient, and participants can undertake the courses at their own pace.
Induct for Work has an intuitive interface and is very user-friendly. Register today for a 14-day free trial.
This article is intended to provide general information only. It is not offered, nor should it be relied upon, as legal advice. You should consult a legal representative before taking any action or making any decision with potential legal ramifications.