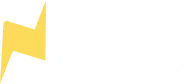 Online Inductions for Farming
spend less time on recruitment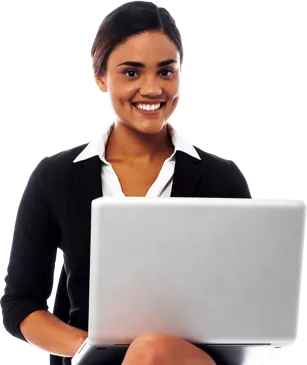 Recruit casual workers Faster

Register and setup your account

Direct users to self registration portal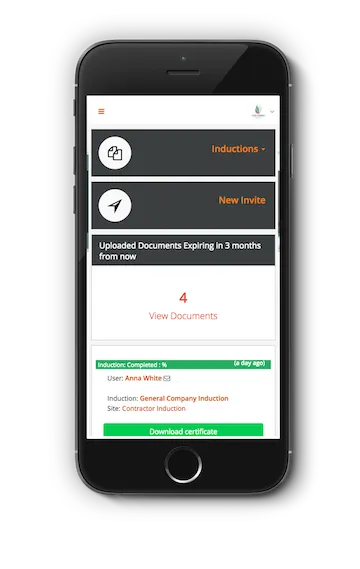 Ability for your casual workforce to:
self register
provide you with all the required information and documentation and
acknowledge acceptance to your site safety polices and procedures
Design your own online Induction
Use our sample induction library to get started
Upload pictures, videos, audio files
Import your existing Powerpoint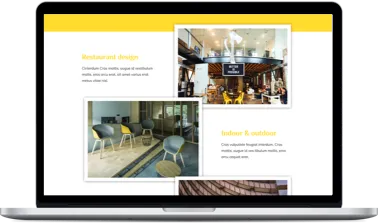 We can help you automate and streamline your entire recruitment and induction process
mobile friendly

online inductions

for farming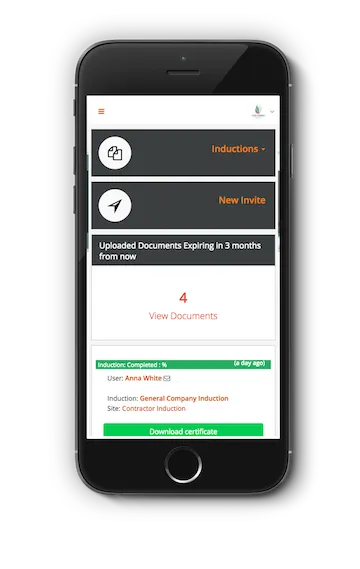 automate and simplify recruitment

and staff training today
hidden dangers in australian agriculture
Contrary to popular belief, the most dangerous industry to work in isn't those in labs with biohazards or busy factories with big, angry machines working 24/7. It's agriculture. What is often portrayed in media as a bright, peaceful day on the farm is more deadly than it seems. In Australia, agriculture has the highest fatality rate of all industries. More than one in every five workplace deaths recorded is linked to this sector. After all, farmers are constantly exposed to a medley of hazards including chemicals, animals, dust, and the sun. Add to that the fact that they often work in remote sites. As with any workplace safety checklists, keeping your team informed and trained to address daily risks can spell the difference between life and death. In this guide, allow us to drop some facts on how Australian farmers can protect their casual workers with proper inductions.
According to the Fair Work Ombudsman, a casual worker is employed without a fixed commitment on how long they have to render service, and for which days or hours they are expected to report for duty. They usually have to work with an irregular schedule and do not have the right to paid annual or sick leaves.
Agriculture is unique as an industry. Working hours have never been limited to "9 to 5," making the employment of casual workers a common choice.
In fact, the Parliament of Australia reported in 2016 that agriculture has 43% casual employee share among all industries. The demand for a skilled workforce often varies. It's often driven by seasonal factors, including picking and harvesting schedules.
What are Australian farmers' duties to their casual workers?
There is a collection of Australian laws and guidelines that require you to prioritize workplace safety and health, both for permanent and casual workers. Keep in mind this checklist of your duties prescribed by the Occupational Safety and Health Act of 1984 (OSH Act):
Maintain a workplace, plant, and systems of work where employees' exposure to hazards is practically reduced

Provide information regarding workplace safety hazards and risks through inductions, training, and supervision (e.g. emergency protocols, injured employees' rights, etc.)

Cooperate with safety and health authorities

In cases where hazards cannot be eliminated, equip employees with appropriate personal protective equipment (PPE) and clothing without deducting its cost from their salaries

Investigate all employee reports about injuries or hazards and notify them of any action plan decided on
What is the importance of inductions on safety policies for the agriculture sector?
Among your core duties of care is to provide your casual workers with training and supervision to ensure that they'll work safely on your farm. This can be addressed by developing a farm safety induction with the help of your managers.
Let's take a look at varied factors that prove the importance of inductions on safety policies for the agriculture sector:
Farmers have to deal with hazards that are uncommon in other industries, including harvest and transport machinery (e.g. quad bikes, tractors, motorbikes, etc.), chemicals (e.g. herbicides, pesticides, and fertilisers), extreme weather conditions, and animals.
Agricultural vehicles are to blame for over 75% of workplace fatalities. Employee deaths can also be caused by falling off horses, being struck by cattle and other farm animals, and accidental shootings.
Meanwhile, workers are also vulnerable to varied injuries such as amputations, fractures, lacerations, internal organ damage, traumatic joints and ligaments, wounds, and muscle complications. These often arise due to falls, trips, and slips as well as the impact of being hit by moving equipment and animals.
The Australian agricultural sector has the highest proportion of elderly employees among all industries, with 16% of their workforce aged 65 and up.
Moreover, the Fair Work Ombudsman (FWO) reported that farmers heavily rely on overseas labour. From the 626 employers that they have studied in 2018, 67% hired non-Australian farm employees. This gave rise to multiple worker vulnerabilities, including:
Language and cultural barriers

Scepticism against the Australian government

Minimal knowledge about their rights and obligations in Australia

Lack of understanding about how laws protect their health and safety and where to seek assistance in cases of exploitation
Compliance with Australian Laws
You wouldn't want to wait for FWO inspectors to come knocking before ensuring your workers' rights and safety. In 2018 alone, 638 agricultural employers were subjected to 836 individual investigations. Among the common breaches found were:
Monetary breaches – 236 cases of underpayment or total lack of compensation

Non-monetary breaches – 120 cases of inability to maintain employee records

109 cases were found to have a mix of both monetary and non-monetary breaches
FWO's response was no less than 150 formal cautions, 132 infringement notices that amounts to $155,390 in fines, 13 compliance notices for the recovery of $87,650 worth of salaries, and 7 enforceable undertakings for the due payment of $233,570 to 584 farm employees.
Farming often involves the operation of machinery and the lifting of heavy loads, with employees often working alone. This means that they have fewer opportunities to learn from others and share best practices.
What's worse is that first aid and professional help isn't always readily available in case accidents happen. Farm sites can be very remote, with some areas having no access to mobile phone coverage.
Consumers' vigilance against exploitation
More and more Australian consumers are developing a vigilant mindset towards the businesses that they patronize. Check out these interesting trends from FWO's 2018 survey on agricultural consumers:
72% of consumers hold the Australian government responsible for ensuring due compensation to farm workers, while 63% expect supermarkets to do the same

81% of consumers would boycott companies that sell produce from farms with unfair working conditions and cases of under-compensation

A lot of consumers are willing to pay $0.50 to $1 more for "fairly produced" agricultural products
The Australian Agricultural Health and Safety Checklist
The Government of Western Australia's Department of Commerce released an agricultural health and safety checklist designed to assist farmers in risk assessments and management. This is a great starting point for employers who have yet to form workplace safety and health policies.
While this checklist is not an exhaustive, complete compilation, it made sure the include the most common hazards farm workers have to deal with on a daily basis. The agency prescribes that you should conduct regular inspections to review the nature of your agricultural properties.
The agricultural health and safety checklist features steps on how to fill in its risk assessment sheet, along with a list of safe farming practices that include:
Grain movement and storage safety checklist
Regular inspection of silos and field bins for any rust, structural damage, or metal fatigue

Prevention of unauthorized access to ladders and hatches in the farm site

Strict adherence to confined space entry procedure when accessing silos and field bins

Protection of all grain augers' input ends
Agricultural chemical (hazardous substance) safety checklist
Complete registration list of all chemicals and hazardous substances used on the farm which is kept alongside a Material Safety Data Sheet (MSDS)

Secured storage of chemicals in a lockable and well-ventilated area, complete with a containment floor to address spillage incidents

Training and certification for workers who are handling farm chemicals

Deployment of plans for proper disposal of unwanted chemicals and empty containers

Proper risk assessment for every hazardous chemical used on the farm, complemented with action plans to ensure its safe usage and storage

Proper labelling of all containers with chemicals
Electrical safety checklist
Regular inspection, checking, and testing of all electrical installations to minimise risks of fire and electrical shocks

Fitting of a Residual Current Device (RCD) to electrical installations involving portable and handheld electrical equipment

Safe usage and conditions of electrical power tools and extension cords, ideally designed with transparent or ergonomically moulded plug ends

Identification and management of both belowground and overhead powerline hazards
Machinery guarding safety checklist
High protection of every dangerous part of handheld, mobile, and fixed machinery, ensuring that they are safe for operational use

Availability of operating instructions or manuals from machinery manufacturers

Adequate procedures for handling guards in cases where machines have to be cleaned or repaired
Manual handling safety checklist
Complete delivery of instruction for all farm workers about the proper lifting techniques

Implementation of alternatives to manual lifting and carrying (e.g. trolleys, mechanical hoists, etc.), complemented with proper induction and training for its usage
While the Government of Western Australia's Department of Commerce agricultural health and safety checklist focuses on properties and machinery in farm sites, FWO also prescribed a couple of best practices for workers who have tasks involving animals:
Animal handling safety checklist
Delivery of information on best practices and injury preventive measures, with consideration to the nature and behaviour of every animal's nature and behaviour

Proper restraining of animals before handling them

Efficiently designed pens and yards that eliminate the risk of getting trapped or crushed by animals

Adequate training and instruction about the safe positions for loading and unloading animals

Availability of clear escape routes in case of incidents

Regular inspection of gates' chains, latches, and bolts

Implementation of a buddy system when loading and unloading animals, highly discouraging working alone

Proper lighting and ventilation in closed facilities

Implementation of safety policies to reduce distractions while working (e.g. banning the usage of mobile phones while on duty)

Availability of PPE and appropriate clothing

Accessibility of first aid kits all over the farm site
3 reasons why Induct For Work can effectively assist farmers with inductions for casual workers
Access to all facilities required for comfortable face-to-face inductions is rare in remote farm locations. Even if the law requires training and instruction before deployment, the seasonal demand for casual workers causes time to be of essence. You wouldn't want any delays in harvesting just to accommodate inductions, would you?
Thankfully, the intuitive tool Induct For Work can assist you in delivering induction programs for casual workers even before they step into your farm. Check out these three reasons why we're the best pick in conducting rapid yet consistent inductions:
Customizable induction courses
According to the Australian Centre for Agricultural Health and Safety's farm worker and safety induction framework, your program must cover the following topics:
Identified arm-specific hazards and appropriate control measures

Australian laws and codes that prescribe proper responses to specific risks

Orientation about the farm site's amenities, health facilities, and safe entry or exit points

Consultation and reporting policies for farm safety

Contact details of the farm's safety personnel

Procedures for reporting farm accidents

Emergency and evacuation plans
With Induct For Work, you can easily customise induction courses and modules. Our online platform allows you to set up the proper induction content for specific casual workers, so you no longer have to worry about miscommunications and messy mix-ups. For farmers who have yet to create a safety plan, we can still make rapid inductions possible for you with our available templates.
You won't even have to build a complex HR department for your farm. With Induct For Work's user-friendly interface and multiple admin functions, it's such a breeze to teach and manage your casual workers' induction profiles.
Even better, you'll be assured with consistent induction results. Forget traditional trainings' overdependence on a single trainer's expertise, availability, and mood. Induct For Work can grant you the peace of mind that every casual worker, regardless of the season and task you've hired them for, will get the same quality of learning courses and materials.
Accessible and employee-focused inductions
A farm safety induction must be completed before your casual workers are deployed for agricultural tasks on your farm, but can also be repeated whenever the need arises. Ideally, it should be delivered by someone who has adequate background on safe farming practices complemented by the OHS Act's guidelines.
The government prescribes that your induction program must be modified to accommodate your workers' learning behaviour and preferences. After approximately six hours worth of training, an assessment must be conducted to evaluate their comprehension levels. Upon completion, it is prescribed to grant inductees with a certificate of attendance or completion.
How awesome would it be if you can conduct a safety lecture lesson even without meeting your casual workers before deployment? Induct For Work makes it possible for employees to access and complete required modules at their own time and pace. All it takes is an internet connection. Your learning materials can then brief them even while they're at home or running errands.
Your diverse inductees will also appreciate Induct For Work's compatibility with multimedia formats, thus accommodating varied learning styles. You can deliver audiobooks, video tutorials, and even customize online assessments that they have to take by the end of each module. This can help you identify and address knowledge gaps in your induction program.
Convenient reports generation and documents compilation
Australian Centre for Agricultural Health and Safety also clarified that you and your inductees have responsibilities regarding documentation.
Recording and compilation duties of a farm owner or manager:
Keep a record of the names and other personal information of all inductees

Monitor the dates when induction programs are provided

Compile acknowledgement receipts (e.g signed safety induction register) from inductees

Retain said records throughout the contract with the casual worker, and for an additional three years after its completion
Recording and compilation duties of an agricultural casual worker:
Secure evidence that he has satisfactorily complied with the required safety induction

Sign a training attendance record for every induction activity

Provide the farm owner and manager with all needed licenses and certifications
Induct For Work can assist you in ways that traditional methods couldn't. No need to worry about huge piles of paperwork and the hassle of filing! Our platform enables you to easily meet compliance requirements with the following functions:
Complete compilation of engagement and induction activity schedules

Easy compilation of your inductees' acknowledgement that they've received your policies, safety procedures, and induction courses.

Comprehensive time logs showing when modules were accessed by each inductee

Reports for your inductees' assessment scores, including the number of takers for each module test

Supports deployment of refresher courses according to the needs and performance of inductees

Collection portal where inductees can easily upload insurance papers, work permits, license, and other documentary requirements