How running online inductions reduce risks
At a construction site, there are endless risk factors for injury on a day to day basis for it's workers. It must be ensured that the processes at a construction site occur with the utmost safety and correct precautions. Equipment and material left unmonitored can lead to harmful injury. Any busy construction site will involve the use of hazardous power tools, equipment, machinery and vehicles. Hand-in-hand with the use of this equipment are dangers such as heights, crane accidents, operating equipment run overs, lifting equipment failure, electric shock, loose debris, fires and explosions, welding accidents, cave in's and more. These types of accidents can not only occur with construction workers themselves but also pedestrians and by-standers. In these types of cases, a construction company, contractor or sub contractor may be responsible for injuries. Anyone surrounding or involved in construction may be put at risk if the workers aren't aware of how to safely and efficiently carry out tasks and co-work in their construction environment.
Statistics gathered by Safe Work Australia count that from 2003 to 2016, 3,414 workers lost their lives in work-related incidents. Construction workers account for over 15% of those fatalities.
From 2003-2013 there were 401 work-related fatalities in the construction industry – an average of 36 every year.
Over one-quarter (28%) of construction deaths were caused by falls from a height – most involved ladders, mobile ramps & stairways, and scaffolding.
Over the 13-year period, 2000-01 to 2012-13p, an average of 12 600 employees made a workers' compensation claim which involved payment for one or more weeks off work. This equates to 35 employees each day being injured seriously enough to require one or more weeks off work.
Over the 3-year period 2009-10 to 2011-12 the typical cost of a serious claim in the construction industry was $10,200.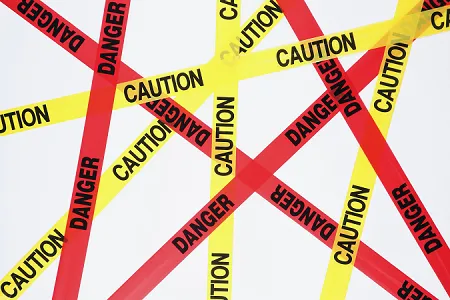 The dangers and risks which lead to injury or fatalities are increasingly preventable through properly educating construction workers. Necessary induction information such as operating the equipment and carrying out tasks through correct procedures ensures the safety of the workers and those around them. This can be achieved through conducting online inductions for new workers or workers new to the site. Online Inductions should also be implemented any time there is a change or advancement in the project, to keep the construction crew trained and up to date.
Why online inductions are important?
Running online inductions for construction workers is an efficient way of ensuring they're well prepared for the dangers that come with working on a construction site. Our free induction software can provide all the key information with the appropriate training activities required to perform their job. It's easily accessible and upon completion, will leave workers with the imperative knowledge base and skill-set. Enabling contractors to easily and cost-effectively train their staff and ensure they arrive on site fully prepared and ready for work. Through contractor inductions, safety standards and procedures should be distributed and reviewed as well as how to handle hazards and emergency situations. An online induction should also aim to include a review of any other relevant rules, laws and regulations. The reduction of risk is instant upon the implementation and completion of online inductions and safety inductions. The level of preparedness it provides ensures that workers have been provided with the knowledge on how to keep themselves and other safe and properly make use of equipment. Knowledge on procedures and equipment eliminates room for mistakes and in turn, the chances of injuries, accidents and fatalities.
In industries such as construction, all new employees and contractors must also complete site specific inductions before commencing work. Employers are responsible for providing appropriate instructions and training to workers and ensuring its completion in a consistent and timely manner, validating that the worker has been properly trained. Site specific inductions will vary depending on time a person comes to the workplace due to the construction phase a project is going through and the type of construction work. It is recommended by Safe Work Australia that the following information be provided to workers at a site specific induction:
Workers should also be kept updated regarding changes to the workplace that may affect health and safety. Should the updates require the workers to be trained, online inductions provide a manageable form of updating workers on changes to the site or type of work. To start keeping your construction crew safe, updated and inducted register your account here.