What is a mobile workforce?
A mobile workforce refers to a group of employees (independent or of an organisation) who are connected by computers, smartphones and other devices via the Internet. The employees can work from close proximities or be geographically disperse. Due to their practicality the presence of mobile workforces is rapidly increasing, both in IT workplaces and others.
The appeal of mobile work forces stem from the convenient ways of managing the work force or it's tasks. Tools such as video conferencing can facilitate collaborative work and make business interactions more accessible and convenient. Induct For Work allows the administration of a mobile work force to create new training courses and to induct their employees or contractors online, whenever they are.
Threats to your Mobile Workforce
There are extensive benefits to a mobile workforce, however, there are also many dangers which a mobile workforce may face. With today's advancement in technology the amount of threats to your mobile workforce are plentiful and increasing, however some of the main threats will be outlined below.
Depending on the device(s) being utilised for internet work, whether it's a computer, laptop, tablet or a mobile phone, there is a present risk of damage. For smaller devices their portability and size make them ideal for transportation but also makes them easier to steal, lose or break.
Damage or loss of mobile devices is a considerable danger to mobile business. This usually means loss of content, software, contacts and other information that's important to the business. Loss of the device could also mean that should someone else find it, your mobile workforce could potentially be within someone else's control until you can secure it. Even with larger devices such as desk computers there's a risk of damage which could lead to loss of information.
In order to protect any pertinent information in case of loss or damage is to back up all the important data so it can be recovered or accessed from another device if necessary. Having password protection on all business devices is another recommended precaution. Cover all these policies in induction training.
Password protection can limit unwanted accessibility on your devices should they be stolen. As well as passwords on the device, passwords can also be set for particular apps to secure access to important apps, keeping any workforce information in the right hands only. Mobile companies should take the further preventative measures of remote control software to delete files from another device or even disable the phone permanently in case of loss or theft.
Viruses and Malware are typically created to corrupt, damage, or gain access to a computer system. They have the potential to damage the affected devices or even acquire personal information. Most unprotected devices can be easily corrupted by a virus or malware. They can be downloaded onto the device through infected apps or spread through harmful SMS or email chains which bait people to click on a link in order to download a virus. They can also be transmitted from one device to another if the virus is spread from an infected computer to a clean USB then that USB is inserted to a clean computer.
Ad's positioned in browsers are also commonly used to spread viruses. Other than just corrupting or deleting important files, viruses pose a threat to your mobile workforce because information can be stolen. For example, some viruses are crafted to download bank information from a mobile phone or computer when a credit card is used to make an online purchase. These downloaded bank details are often the cause of stolen money and credit card fraud.
To protect your mobile workforce from Viruses and Malware be sure to conduct thorough research and install a quality antivirus software. This will protect your files, apps, devices and personal information from being erased or stolen. It is important that all employees are aware of this threat and protect their devices so that they can't be passed on through emails.
One of the major threats to your mobile workforce can be uneducated employees.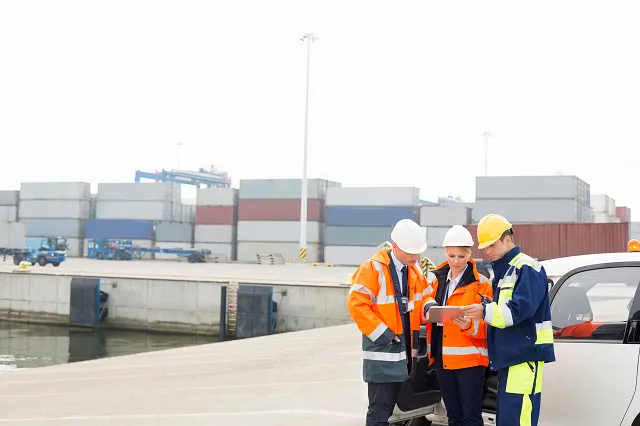 It's crucial that the dangers which may face your workforce are made clear to all employees upon being hired and that policies or precautions are outlined for their benefit and the benefit of the organisation. Employers have the responsibility to conduct security training with content targeted at their mobile workers. This training could include the dangers of viruses or using public Wi-Fi all the way to information on how to operate the apps adopted by the organisation. This education, or rather, induction process, could easily be conducted online to efficiently educate your entire mobile workforce on how to safely operate their devices and protect the access to your important information. Through online induction training all the relevant policies and safety procedures can be disclosed at the click of a button, thus avoiding the danger of uneducated employees.
To protect your mobile workforce, Register here now and start inducting your mobile workforce today – no credit card is required.