Police check and everything you need to know about them
You may have come across the saying "never judge a book by its cover". When it comes to the workplace, going farther than the face value of your potential or existing employees is commonplace. Most workplaces today require that their employees go through a police check either on the job or when applying or the post.
What is a police check and why should you incorporate it in your workplace?
When you are recruiting for a certain position, you need to ensure you know as much as you possibly can about your potential employees. This helps you in two ways:
It is in the best interests of your organisation that you implement police checks to as they can help mitigate risks such as employees misconduct, mishaps or injuries. Your organisation may be held liable for employee misconduct if you failed to carry out a criminal background check.
Types of police checks in Australia
In Australia, you may be requested to go through a National Police Check or an Australian Federal Police (AFP) Check. The former is carried out by agencies that are accredited by the Australian Criminal Intelligence Commission (ACIC). An AFP check is quite different as the outcome of the check is subject to information policies and non-disclosure legislations. In either of these police checks, the subject has to know that they are being carried out. They also have to consent to the activity.
The 3-step process of a police check is as follows:
A police check will have a summary of the subject's historical police information such as:
The police check will not include such things as a spent conviction.
How long do police checks take?
In most cases, you will get your results within 48 hours after the AFP receives the application. However, if your organisation needs other services such as fingerprint checks, you might have to wait for up to 15 days.
Why should your organisation conduct police checks?
More organisations are realising the need for adding police check programmes in the onboarding process. Some of the reasons why you should consider conducting police checks at your workplace include:
Once you advertise for a position in your organisations, there are chances that you will interview dangerous applicants without your knowledge. Hiring a person with a criminal background compromises your workplace's safety. For example, if figure out a scenario where you hire a truck driver with a series of offences for driving under the influence. The safety of your employees, as well as that of your clients and the public at large, will be compromised. Carrying out police checks helps you screen dangerous individuals.
Using the already mentioned scenario, suppose the driver causes a major accident due to driving under the influence once again. Once he is arrested and it turns out you did not carry out a police check, you will be held liable.
Carrying out police checks ensures that those you employee protect valuable assets and sensitive data. This protects you from possible lawsuits arising from a data breach.
There are higher chances of good employee conduct.
Most organisations add annual police checks policies to ensure that employees are not in any way implicated in criminal activities that may affect them. Such a policy makes employees become more aware of their actions. A responsible employee will, by all means, avoid conduct that could cost them their job.
One of the main reasons why organisations decide to conduct police checks is so that they are aware of their employees' criminal history. This helps them decide whether the candidate is suitable for the position or not. Apart from the offence's relevance to the job, you will be able to objectively evaluate factors such as:
It upholds your organisation's reputation
Damage to your organisation's reputation can result in grave consequences. Employees and clients want to know that they are working with an organisation that's concerned about their wellbeing. Conducting police checks not only puts your mind at ease but also helps uphold your organisation's reputation. This is because it reduces the risk of future criminal activity either within or without the organisation.
Through conducting a police check, the employer can ensure that they employ candidates that will not only the organisation's values but also protect it and its clients. Police checks are not necessary for all professions. You may need to undergo a police check if you are applying or working in such occupations as:
A government job – while not all government jobs require that applicants go through police checks, applicants to such positions such as the police force have to go through such.
Public driver – due to the public's safety, drivers in Australia have to undergo a police check. The candidate should have no history of assault, road safety, or sexual violence.
A legal job – the legal industry is quite sensitive. For this reason, applicants to most judicial positions have to be certified that they have no criminal record.
Correctional officers or prison wardens – these positions require people that will be able to exercise significant authority over prison inmates. Such people might also have to work in highly volatile environments. Police checks are mainly carried out for the safety of those that are incarcerated.
Working with vulnerable demographics or with children – people who work in such environments as nursing homes and daycare facilities in Australia need to go through police checks. This ensures that they protect the people they should be taking care of.
The gaming industry – in Australia, gaming is a monitored industry. Therefore, people working in this industry have to go through police checks to ensure that they will not pose any danger to the public.
You can choose to carry out on existing employees or on new ones. In this section, we evaluate both scenarios and how you should go about each.
Conducting police checks on existing employees
An existing employee may need to undergo a new police check for any of the following reasons:-
If the employee has an existing clearance certificate, you will need to establish whether it is still valid. Also, check whether the scope of the police check covers new risks if the employee is taking up a new role. You will then need to inform the employee of this requirement. Once they give their consent, you can proceed with the police check.
There are instances when a police check becomes a mandatory legal requirement or you wish to incorporate criminal history screening in your workplace. In these instances, you will need to plan meticulously on how to go about the process. Commencing with the program without proper planning may result in feelings of resentment from the employees. This is because they may feel that they have lost your confidence, particularly if they have been with your organisation for some time.
It is advisable that you notify all the employees that will be affected. Explain that you will be conducting the police check to comply with a new legal requirement or as part of your risk management programme. Make it clear on how doing this will mitigate your organisation's risks. This is your chance to explain to your employees how the outcome is going to affect their future in your organisation. Also, assure them that the results will be handled with the utmost confidentiality and that they will have a chance to dispute the results should they deem them incorrect.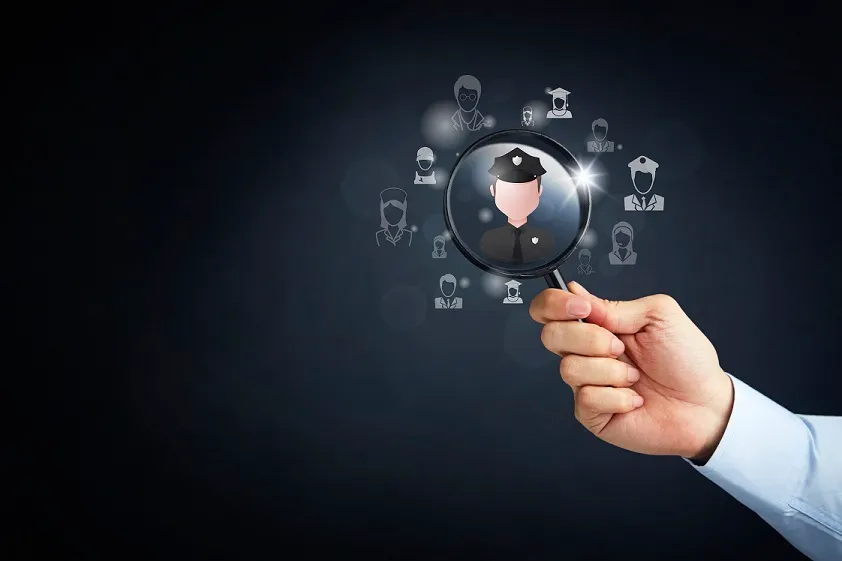 Pre-employment police checks
Should your company decide to incorporate police checks as part of the onboarding process, there are systematic steps you should take. These include:
1. Come up with a police check policy
The purpose of a police check policy is to provide a clear guideline on the requirements of police checks on your employees, volunteers, and contractors. It should cover such things as the scope and the procedure. This will help potential employees or contractors understand the objectives of the police checks thus helping prevent misunderstandings in the future.
2. Include the police check requirement when you're advertising for the job
It is recommended that you include the clause that potential candidates will have to go through a police check to be considered for the position. However, state that a criminal history does not automatically disqualify them.
During the interview, reiterate that the role requires the candidate consent to undergo a police check. Explain that the police check is based on the risks associated with the role and that any criminal record will be deliberated against these risks.
3. Conduct the police checks on the candidates you shortlist
Conducting the police checks on shortlisted candidates keeps you from incurring the administrative burden and costs of organising police check on every candidate.
Why is Induct for Work necessary as far as police checks are concerned?
The ability to screen, choose and maintain the right candidate is a major factor in the success of any organisation.
Induct for Work has revolutionised risk management in workplaces by putting background employee checks at the disposal of business owners and executives. This has been achieved through the integration of pertinent government agencies such as the Visa Entitlement Verification Online which is a subsidiary of Australia's Department of Home Affairs. This comes in handy for workers who are not Australian citizens and who cannot produce identification documents such as a birth certificate.
Once you register your inductee you can select to run police check, national or international, or any other background check. You can choose job-specific, industry-specific, or project-specific tests. Once you choose one that's relevant, you can send a request to one or all of your inductees.
Due to Induct for Work's integration with the police department and other government agencies, the candidate receives instant feedback which they can upload during the application process. As it is mobile-friendly, candidates can complete the background check process using their smartphones. This helps you screen the candidates you think might not be a good fit for your organisation.
As the results are stored in a central database, you can access the data at any time. With the sensitive nature of such information, Induct for Work takes care of the data security and even destruction to ensure that you stay compliant.
Induct for Work is integrated with e-learning as well as licence management tools thus ensuring all induction and administrative tasks are taken care of without having to take time off.
Streamline your background checks today by signing up for Induct for Work's 14-day free trial. Take advantage of the tool's other benefits such as reduced onboarding costs and zero wasted time when it comes to induction.