Recruitment Inductions Start Here
Spend Less Time Recruiting Workers
Recruit Your Workers Faster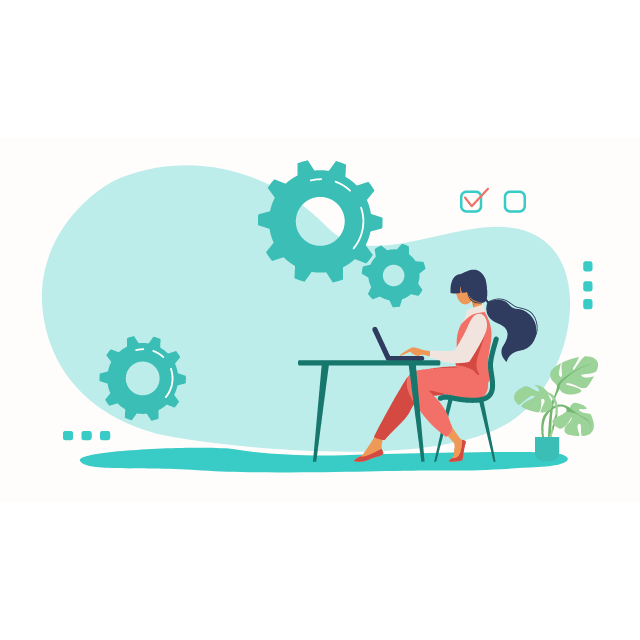 Trusted by Governments, corporations and businesses across the globe







Online Training tool for recruitment agencies
When workers aren't properly trained and inducted it usually leads to: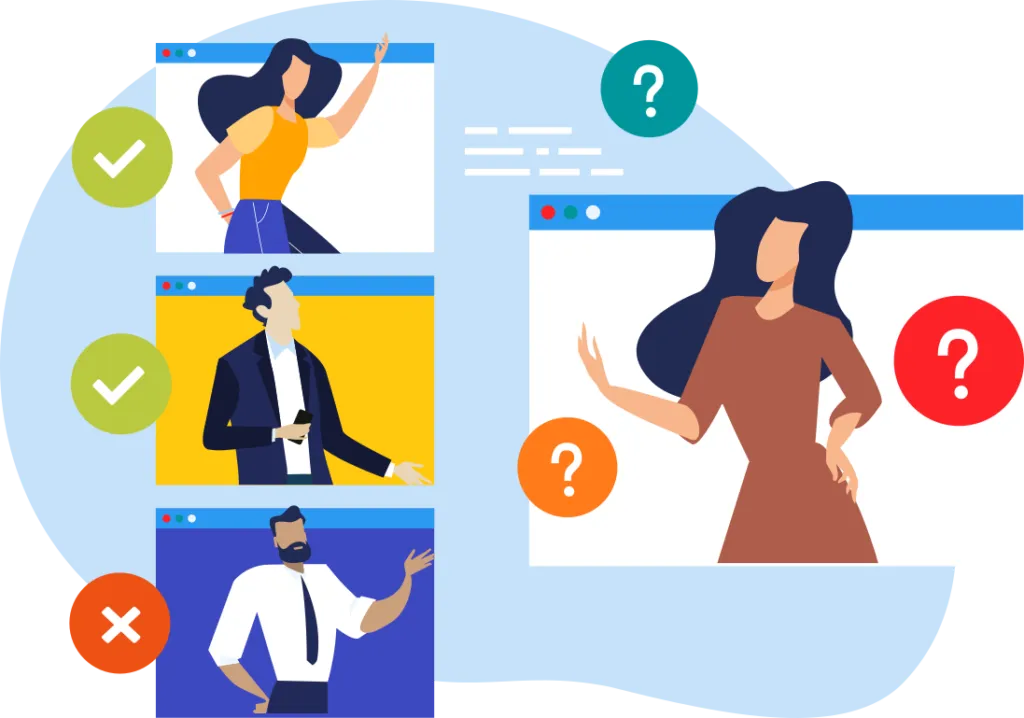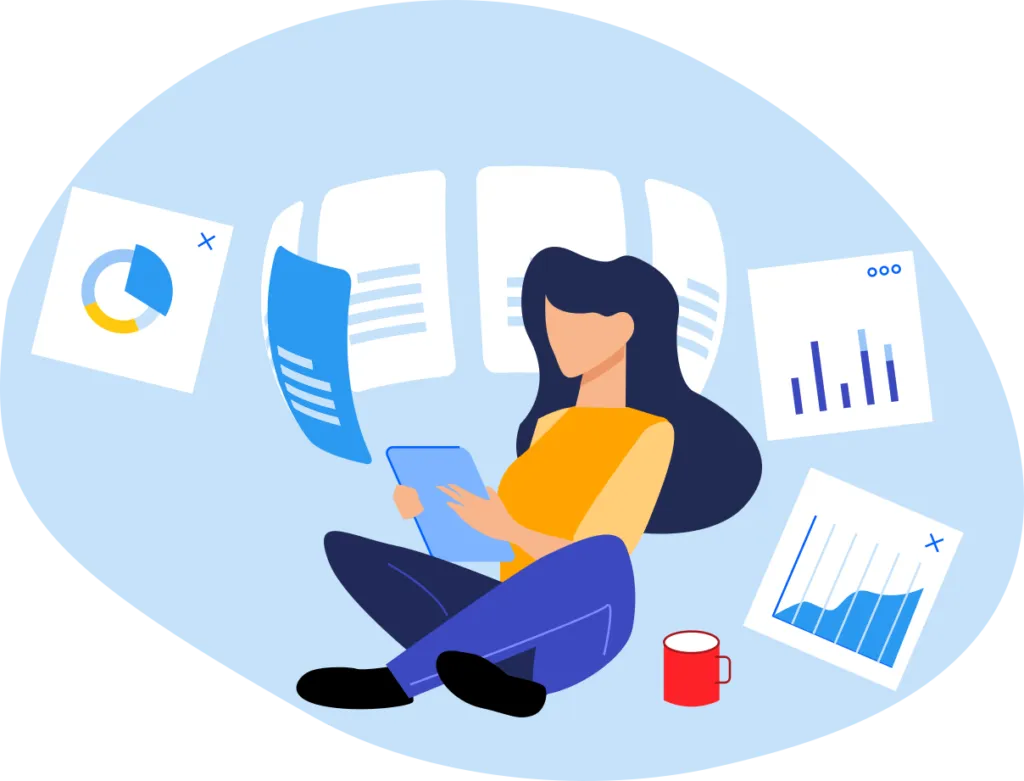 We understand that you would like to:
Would you like to activate your account but not sure where to start?
Leave us your details and one of our assistants will call you ASAP.
What my free admin account looks like?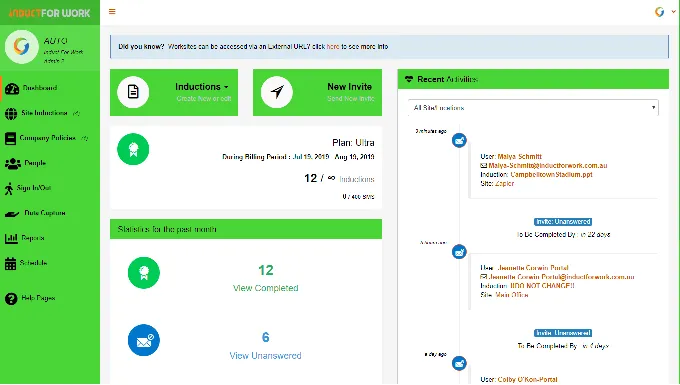 Challenges in Administering a Recruitment Agency
Running a recruitment agency is an exciting venture. Your aim is to find the best talent on behalf of your clients through a streamlined hiring process. However, the workforce is a highly dynamic environment, particularly due to technological advancements that have led to a rise in demand for skilled workers along with lucrative job opportunities.
Some of the most common challenges when running a recruiting agency include:
Unrealistic expectations from clients
Often, a client will have unrealistic expectations of what they expect of the talent you recommend. While it's exciting to get a perfect fit for their open positions, this might never happen. It becomes frustrating when an agency finds the ideal candidate only to have the client decline to take them on as they do not tick all the boxes when it comes to their skills and level of experience.
Time pressure from the client
With every day that passes with a position being vacant, the client makes losses. For this reason, clients want their preferred recruiting agencies to fill in skill gaps as quickly as possible. When this happens, the agency is more predisposed to making the wrong judgement about a candidate. In most cases, a wrong hire is worse than leaving the position vacant for a few more days or weeks.
Australia's gig economy experienced a nine-fold increase between 2015 and 2019. This refers to an environment where independent contractors or individuals (freelancers) can pick up temporary tasks or shifts for one or more organisations. The gig economy is a preference for workers that are on the lookout for flexible work schedules.
More emphasis on diversity and inclusion
Now more than ever, employees are considering the workplace's take on diversity and inclusion before they take up a role. This behoves recruiting agencies to help their clients implement diversity and inclusion programs and policies so that they can attract the right candidates.
Use Induct for Work for your Recruiting Agency
Induct for Work is an intuitive induction platform designed to manage the recruitment and induction of staff across multiple industries. Apart from streamlining the recruitment and induction process on behalf of clients, Induct for work has features that allow you to fully vet potential candidates. You can perform background checks, reference checks, credit checks and other forms of screening. You can also develop task-oriented tasks to ensure that potential candidates can do what they claim they can.
Induct for Work features that are perfect for your recruiting agency
Application tracking – you can easily integrate your Induct for Work account with an additional 2,500+ apps, including interview management software that allows you to set reminders, view dates and set recruiting priorities on a single dashboard. This not only saves you time but also allows you to stay organized. Rather than the arduous task of going through applications, automated application tracking automatically picks the most suitable candidates and shortlists them for the next recruitment step.
Customizable pre-screens and questionnaires – it is nearly impossible for your recruiting agency to find any suitable candidate for your clients if you have to go through physical files. Induct for Work includes automated pre-screens and customizable questions that will help you narrow down your options. Feedback is important to job applicants. You can set automatic rejection e-mails or prompt a potential candidate to provide more information.
Records – from weekly reports to detailed recruiting records, you can see what your recruiting agency needs from a single dashboard. Keeping proper records of all qualified candidates significantly shortens your recruitment process when another vacancy opens. As you have proof of all your inductees' activity, you have evidence of compliance should your agency be audited.
Running a recruitment agency is a tricky balance between keeping your clients happy by making sure you get them the right hire and ensuring a satisfying candidate experience. Differentiate your recruiting agency by streamlining your induction and recruitment process through Induct for Work.